18
Oct. 2019
Why is Regular Shredding Important?
Arkiva Shredding
DOCUMENT SHREDDING IN SINGAPORE
Every office possesses very confidential documents of staff or business transactions that should not get into the wrong hands. These documents are very sensitive, private and are meant to remain like that. But these documents can't be stocked up in a drawer or cupboard forever; they have to be disposed of, and the safest way is by shredding.
WHY YOU SHOULD CHOOSE SHREDDING
Shredding protects vital information. Moreover, shredding confidential paper complies with the law, it helps to prevent fire outbreak and even the paper gets recycled afterwards.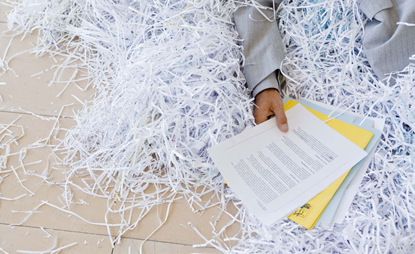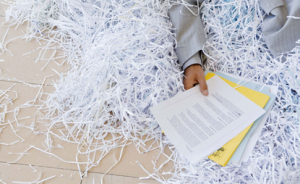 AGREEMENT WITH THE LAW
It is our legal right to protect our confidential information. As a matter of fact, you can be penalized for improper discarding of confidential information. All organizations need to carry out proper disposal of private information and protect every personal data in their care. Once a document is no longer in use, it should be disposed of best by shredding.
DOING AWAY WITH CLUTTER AND FIRE OUTBREAKS
Keeping piles of documents in the office increases the risk of a fire outbreak. There should be constant disposal of these documents by shredding once they are no longer in use. Every office should own a secure shredding console with someone placed in-charge.
Although a third-party shredding service is the best because it does not involve capital investment, frequent maintenance service and the time spent by employees at the shredding machine can be better used at making money for the company!
PREVENTS LEAKAGE OF CONFIDENTIAL INFORMATION AND FRAUD
No organization wants to go through any sort of scandal/fraud or lose personal data of its employees to anybody. So to make sure this does not happen, it is very important to shred unused private documents and data.
Vital information of a company's business or private data of an employee in the wrong hands can cause a lot of damage. A pile of documents with an identity such as name and age that is not properly thrown away is a potential threat to the person already.
The best way of disposal is the regular shredding of these documents. This is also to comply with Singapore's PDPA regulations.
SHREDDED PAPER ARE RECYCLED
Paper recycling should be encouraged instead of burning them and cutting down of trees. After shredding, the shredded remnants can still be recycled as raw materials. When your documents get shredded, they are recycled and made into recycled paper.
Every organization is to carry out paper or document shredding to fulfil the above-mentioned points. Organizations can own their shredding machine or pay a fair amount to third-party shredding companies. This is where Arkiva Shredding Service steps in. We are here to serve all your document shredding requirements. We understand privacy and we make sure that all your documents remain secure with us even after shredding.
Arkiva Shredding Service provides you with a top-notch secure off-site paper shredding. Our shredding policy is in compliance with the PDPA (Personal Data Protection Act). With GPS tracked vehicles for transportation, we are beyond pleased to let you know that we carry out strict shredding policy thereby only our trained authorized personnel are permitted to be in charge of the documents.
Do drop an email to us at info@arkiva.com.sg or call 6303 0688 to work out the best way to suit your requirements now!
You may also take 1 minute to fill up our contact form and our specialists will get back to you shortly.